Codename
: Rise-Up Blonde Alethorpe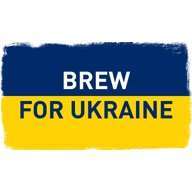 In my ongoing attempts at learning, and improving my brewhouse efficiency, I kept this recipe simple. I am sticking with a simple blonde ale, while using up some of the stocks I had on hand from previous batches. The name is inspired by the recently released song by Pink Floyd, "Rise up".
Recipe inspiration
Ingredients
1 Lb 2-Row Malted Barley

10 oz Pilsner Malt

2 oz Munich Dark Malt (8L)

0.1 oz Cascade hops at 60 minutes

0.1 oz Challenger hops at 20 minutes

¼ Whirlfloc tablet at 15 minutes (optional)

0.1 oz Challenger hops at 0 minutes
Anticipated IBU : 22
Anticipated ABV : 4.2%
Target OG : 1.043
Target FG : 1.011
(Sort of calculated) Brewhouse (in)efficiency : 67%
Prepare 9.5L strike water, 154F.

Add the grains to the bag.

Calibrate sonic screwdriver.

Place the bag in the hot water, set the timer for 90 minutes, and maintain the temperature at 149 F. Looking for a minimum SG 1.021

Lift the bag out, allow it to drip into the pot. Capturing every bit of potential sugar is good.

Bring wort up to 212F to boil for 10 minutes, then bring down to 205-210 F.

Set the timer for 2 hours. Add hops and Whirlfloc at the prescribed time above. Looking for a minimum SG 1.043

Sanitise everything required for fermentation.

Cool to room temp, an ice-bath or a snowbank work effectively

Prepare yeast mixture.

Add wort to the jug. Pitch yeast

Store in a cool place for primary fermentation for 14-21 days.
Bottling Day
Sanitise everything required for bottling.

Transfer from carboy to bottling pot.

Prepare 19g corn sugar with enough hot water to dissolve it. Add to pot.

Bottle.

Preferably conduct bottle conditioning for at least 2-4 weeks.
Brew Notes
Pre-boil SG 1.021 was hit. I should not be so surprised, but yay!

Forgetfulness, as opposed to a mistake, I neglected to turn down the rigorous boil, so I ended up with about 3L of wort, and an SG of 1.050. This might change things.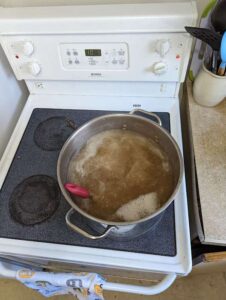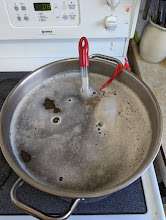 Tasting notes
This was an easy drinking ale. No complexity to it.
Brew day : 9-Apr-2022
Bottling day : 23-Apr-2022
NFT : https://opensea.io/assets/0x495f947276749ce646f68ac8c248420045cb7b5e/98547572266092688542004199927995955645241771819026625145362064315330615836673/