Codename
: Rise-Up Golden Alethorpe Porridge
Once the beer has been brewed, what does one do with the spent grain? Make a stick-to-your-ribs porridge!
Ingredients
1/2 cup spent grain
1/2 cup rolled oats
1 1/2 cups of water
1/4 cup raisins (or cranberries)
1 Tbsp brown sugar
dash of salt
Instructions
Add 2 cups of water into the Instant Pot. Place rack in the bottom, and insert a bowl safe for use at the high temperature.

Combine all the ingredients into the bowl, and stir well.

Lock on the lid, push the Oatmeal/Porridge button (20 minutes, high pressure).

Allow natural release to depressurise.
Garnish with your favourite toppings, serves up to 4 people.
Made with my Rise-up Ale grain bill.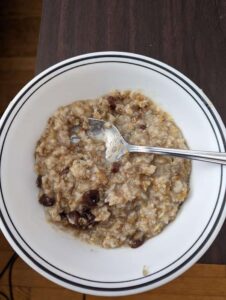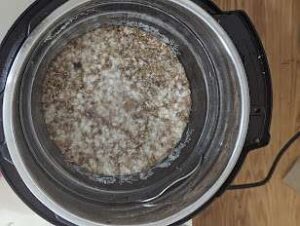 NFT : https://opensea.io/assets/matic/0x2953399124f0cbb46d2cbacd8a89cf0599974963/98547572266092688542004199927995955645241771819026625145362064309833057697793/