Codename : Ukrainian Imperial Stouthorpe Redux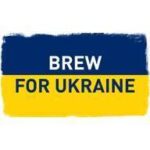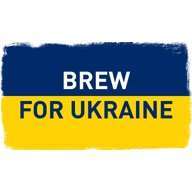 This is my second attempt at brewing this stout. In my first batch, I used a lot of substitute speciality malts, while adhering to the spirit of the recipe. I elected to purchase the malts necessary to match the original recipe. The timing of this batch roughly coincides with the first anniversary of the illegal occupation of Ukraine.
Recipe inspiration 
Ingredients
2 lb 14 oz Pearl Malt (2.8L)

3.5 oz Roasted Barley (400L)

2.5 oz Caraaroma malt (132L)
2.5 oz Flaked oats
0.5 oz Carafa Special III (525L)
0.5 oz Peated malt (1.7L)
3 oz table sugar at 60 minutes

0.30 oz Cascade hops at 45 minutes

0.20 oz Cascade hops at 30 minutes

0.20 oz Cascade hops at 20 minutes

¼ tsp Irish Moss (optional) at 15 minutes

1/2  tsp yeast nutrient at 15 minutes

0.20 oz Cascade hops at 0 minutes

6 ml New World Strong Ale yeast
Vital Stats
BJCP Style : Imperial Stout
Anticipated IBU : 71
Anticipated ABV : 10.1%
Anticipated SRM : 41
Target OG : 1.095
Pre-boil SG : 1.057
Target FG : 1,018
Brewhouse (in)efficiency : 69%
Brew Day 
If you don't want to do the mash steps, do the whole mash at 152F for 75 minutes, then skip to the part about lifting the bag out.

Prepare 7.7L strike water, 12F. 

(My stockpot would have overflowed with these proportions, so I did Dunk'n'Sparge between two pots.)

Add the milled grains to the bag. 

Place the bag in the hot water, set the timer for 15 minutes, and maintain the temperature at 122F.
Stir occasionally.
Calibrate the sonic screwdriver.
Raise the temperature to 145F, set the timer for 30 minutes.
Sir occasionally.
Raise the temperature to 158F, set the timer for 30 minutes.
Sir occasionally.

Bring up to a boil, 212F, set the timer for 60 minutes. Add hops, sugar, yeast nutrients and Irish Moss as prescribed above.

Sanitise everything required for fermentation.

Cool to room temp, an ice-bath or a snowbank work effectively.

Prepare yeast mixture.

Add wort to the jug. Pitch yeast.

Store in a cool place for primary fermentation for 14-21 days.
Bottling Day
Prepare 0.8 oz corn sugar.
Bottle condition at least 8 weeks.
Brew Notes
The measured gravities came it at 1.061 and 1.097, this will give us an anticipated ABV of 10%
Help the people of Ukraine
The last 9 years in Ukraine have been tumultuous, tensions were further escalated late in February of 2022. Between the pandemic and the fallout of the invasion of Ukraine, we have all been living in tough economic times. If it is within you means, please consider making a donation to help the Ukrainian government, and the people. Below is just a small list of ways to make a difference
I have not been asked to solicit these donations, nor do I benefit in any way, it is just a small bit I have personally done to aid the Ukrainian plight.
Brew day : 25-Feb-202