Codename : Westfort Breakfast Stouthorpe Redux
This is an update and refresh on my first breakfast stout. Ergo redux in the title. This is the next one in what might just become my de facto 30 minute boils. My first batch, I used 2 oz of maple syrup, and felt it was a little too sweet for my taste, so I dialled it back just a bit for this one.
Ingredients
1 lbs 11 oz Maris Otter malt (3.8L)

3 oz Oatmeal
2 oz Roasted barley (488L)
1 oz Chocolate malt (360L)
1 oz Black malt (450L)
1 oz Torrified wheat (1.5L)

0.10 oz Cascade hops at 30 minutes

1.5 oz maple syrup at 20 minutes
0.30 oz East Kent Golding hops at 15 minutes

¼ tsp Irish Moss (optional) at 15 minutes

0.30 oz East Kent Golding hops at 10 minutes

0.30 oz Fuggle hops at 5 minutes

0.20 oz Fuggle hops at 0 minutes

25 g of fresh ground coffee at 0 minutes
25 g of your favourite hot chocolate powder at 0 minutes

3 ml Nottingham dry ale yeast
Vital Stats
BJCP Style : Oatmeal Stout
Anticipated ABV : 5.1%
Anticipated IBU : 37
Anticipated SRM : 30
Pre-boil SG : 1.039
Original SG : 1.051
Target SG : 1,012
Brewhouse (in)efficiency : 65%
Brew Day
Prepare 6.6L strike water, 159F. 

Add the milled grains to the bag. 

Place the bag in the hot water, set the timer for 75 minutes, and maintain the temperature at 152 F.

Stir occasionally.
Calibrate the sonic screwdriver.

Lift the bag out of the water, and allow it to drip into the pot. Every bit of sugar that can be extracted will benefit the end ABV.

Bring up to a boil, 212F, set the timer for 30 minutes. Add hops, maple syrup, Irish moss, coffee and hot chocolate powder as prescribed above.

Sanitise everything required for fermentation.

Cool to room temp, an ice-bath or a snowbank work effectively.

Prepare the yeast mixture.

Pitch the yeast to the carboy

Transfer the wort to the carboy.

Store in a cool place for primary fermentation for 7-14 days.
Bottling Day
Prepare 0.6 oz corn sugar

Bottle condition at least 4 weeks.
Brew Notes
Pre-boil SG 1.035. This was a self-induced mistake. I watched a YouTube video in which the brewer said he used the mash time as a guideline, and would simply end the mash when the gravity was hit. I am sure he will appreciate that I don't tag his video in my oopsie-doodle. I did not realise this error until I added the maple syrup. It was at this stage, I made a judgement call to add 10 more minutes to the boil, before resuming the hop schedule.
Final gravity was 1.053, my guess paid off, slightly higher than expected, instead of adding some water to bring it down, I will happily accept the anticipated 5.3% ABV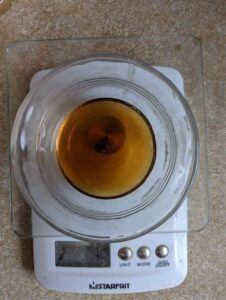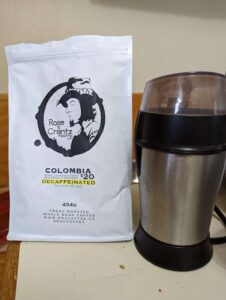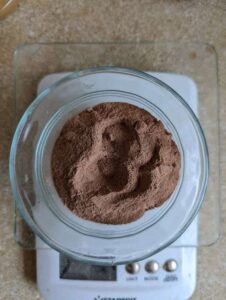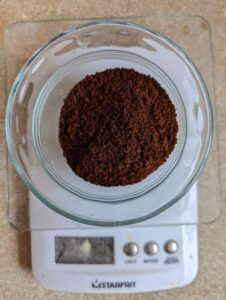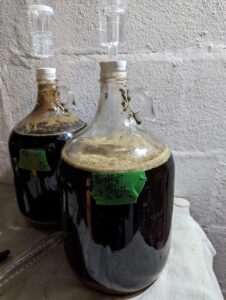 Brew day : 6-Dec-2022

NFT : https://opensea.io/assets/matic/0x2953399124f0cbb46d2cbacd8a89cf0599974963/98547572266092688542004199927995955645241771819026625145362064318629150720001/